Home
Act for Justice
Real War Heroes
Iraq News
Justice in Palestine
Links to Justice
Pelosi & War Crimes
Republicans Say...
Downing Street Memo
Tom's Blog
Contact & Guestbook
Search this Website
Talk to Tom Joad

Sign the Guestbook!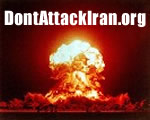 I'll be aroun' in the dark. I'll be everywhere-wherever you look. Wherever there is a fight so hungry people can eat, I'll be there. Wherever there is a cop beatin' up a guy, I'll be there..." Tom Joad
It is in that spirit of solidarity with everyone, everywhere, expressed by the character Tom Joad in Steinbeck's classic novel The Grapes of Wrath, that this website is presented to you. I hope to provide a place here for political commentary and information regarding struggles for justice. There will a special focus at that struggle in Palestine. Palestine is a land filled with refugees in their own country, much like the Joad family, and the real families they represented, here in the United States not so long ago.
Latest:
Save a Palestinian village from the Cats...
Visit Tom's Blog and catch all the updates. Sign the guestbook. Get on the mailing list.
Urgent: Support First U.S. Commissioned Officer to resist the illegal Iraq War. More...
Statements of solidarity with military resisters. Encouraging refusal to carry out unlawful, immoral orders:
U.S. War Heroes of the Iraq War, a comprehensive list of military resisters. See here
Check out latest events, actions here.
Signs of Hope amidst the violence. Resistance in Palestine.